Our CTP industy origins
Since its establishment in 2004, Momentum OT (previously Momentum Rehab) distinguished itself as a privately owned and operated occupational therapy business, initially focusing on services for the Compulsory Third Party (CTP) insurance industry. As a bespoke occupational therapy provider in Sydney, Hunter Area and Central NSW, we set out to redefine occupational therapy services by offering a personalized approach of tailoring services to the specific needs and circumstances of each client.
In the CTP industry, we provided crucial support for individuals who had sustained injuries due to motor vehicle accidents. Our team of occupational therapists implemented customized therapy programs to enable clients to regain necessary skills, enhance their independence, and reintegrate into their personal, social, and professional lives.
As highly valued contributors to the CTP Scheme, our skills our now being utilised in CTP Care, Workers Compensation, icare Workers Care, Lifetime Care and Dust Disease Care.
Expansion into Disability and Aged Care OT services
Recognizing the increasing need for expertise and specialized care in different demographics, we broadened our services in 2008 to the Aged and Disability sectors. To meet the growing needs in our population, we started providing Home Modifications assessments and Assistive Technology solutions, crucial services that enhance the safety, accessibility, and independence of individuals living with disabilities or age-related limitations.
Further growth into NDIS
The full launch of the National Disability Insurance Scheme (NDIS) in 2016 marked a significant change in how services for people with disabilities were funded and delivered in Australia. With this transformation, we embraced this opportunity to further enhance our reach and services, as an established provider in the field, we became a registered NDIS Provider. Aligning our objectives with the NDIS' focus on promoting independence and improving the quality of life for individuals with disabilities, we began providing an extensive range of Occupational Therapy interventions for NDIS participants.
My Aged Care – valuable service provider
With the introduction of My Aged Care in Australia in 2013, as an established service provider in the community aged care sector, Momentum Rehab naturally continued to offer Occupational Therapy services. Offering quality services in partnership with Home Care Package providers, Momentum Occupational Therapists are a popular choice when considering engaging an OT for Home Modifications, Assistive Technology or client/ carer education.
Our amazing team
Every one of our Occupational Therapists are AHPRA registered and highly experienced, with extensive experience in their respective areas of expertise. All therapists engage in regular professional development corporately and individually to enhance the quality of the service we offer. We are a close-knit group who enjoy supportive working relationships with each other and those we serve, united by our vision to make a positive difference in the lives of others every single day.
Ensuring quality support
Our Occupational Therapists are supported by our in-house Quality Assurance System to ensure the highest quality and consistency of service to our clients. This robust system plays an integral role in providing clinical support to our clinicians and is primarily designed to ensure the highest standards of service are met and is a key component in the support network for our OTs. Our Quality Assurance System is a set of protocols and procedures, run by Senior Occupational Therapists and management that provides a framework for consistently delivering high-quality services to our clients. It not only maintains high standards of practice but also promotes continuous improvement for all our professional team.

OUR MANAGEMENT TEAM

COVERAGE AREA
A network of Occupational Therapists throughout the
Sydney Metropolitan region and beyond
Momentum Rehab has a network of occupational therapists strategically placed throughout the Sydney metropolitan area. Travel beyond this region (Illawarra and Central Coast) is also possible and can be negotiated on a case by case basis.
Central Sydney (CBD)
Eastern Suburbs
Inner West
Parramatta
Outer West
Blue Mountains (by request)
North West
Upper North Shore
Lower North Shore
Northern Beaches
Southern Sydney
South West
Sutherland Shire
Illawarra (by request)
Central Coast (by request)
Newcastle
Hunter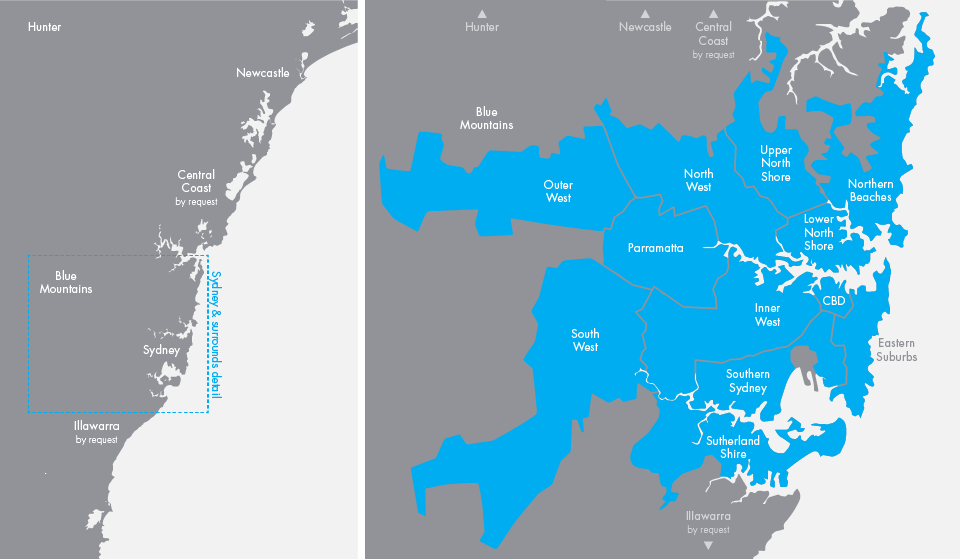 CONTACT US
P: 0475 000 314
F: 02 8790 6433
Mailing Address
PO BOX 691
Padstow, NSW 2211
CONTACT US
P: 0475 000 314
F: 02 8790 6433
Mailing Address
PO BOX 691
Padstow, NSW 2211
Momentum OT acknowledges the traditional owners and custodians of Country and their continued connection to land, waters and community. We pay our respects to Aboriginal and Torres Strait Islander cultures and Elders past and present.
Copyright © 2023 Momentum OT