NDIS Occupational Therapy Services
We are a Registered NDIS Provider
We are proud to be a Registered NDIS Provider, bringing our Occupational Therapy services to those within the disability sector across Sydney, Hunter Region and Central West NSW. Our team of dedicated Occupational Therapists have years of valuable experience working with NDIS participants and their families, helping them navigate their unique challenges and accomplish their goals.
We believe in a caring and understanding approach to Occupational Therapy, providing personalized support to each participant. Our team guides you through the NDIS process, offering comprehensive support to ensure you make the most of the scheme's benefits. We're here to walk this journey with you, helping you overcome any obstacles and celebrating your milestones along the way.
Our specialized services, tailored to the specific needs of NDIS participants, include a range of interventions aimed at promoting independence and improving the quality of life.
To view our Service Agreement click here: Service Agreement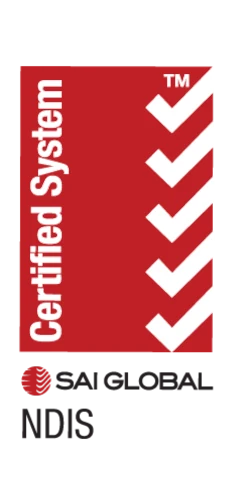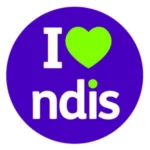 Services
Complex and Minor Home Modifications
Ensuring your home environment is safe and accessible, facilitates independence. Our recommendations can range from installing simple grab rails to carrying out complex modifications for wheelchair accessibility and high care needs.
Equipment for Daily Living and Independence, Assistive Technology
We identify the right assistive technology aids that support participants in accomplishing daily tasks, from mobility aids including walkers and wheelchairs to daily living gadgets to assist with dressing or eating.
Wheelchair Assessment
Individual wheelchair Assessments ensure that any mobility aids used are individually suited to the participant, considering factors such as comfort, fit, function, and lifestyle. We strive to improve mobility and autonomy, enhancing our clients ability to engage in their home and community.
Pressure Care
Prevention and management of pressure injuries vital for those with mobility impairment through the use of specialist equipment. Through detailed assessments, education, and recommending pressure-relieving equipment, we assist our clients in maintaining skin integrity and preventing pressure-related complications.
Functional Capacity Assessments (FCAs)
Our skilled therapists conduct home based (face to face) assessments that identify disability related gaps in functional abilities, while providing reasonable and necessary recommendations to assist with capacity building. We focus on the individual's ability to perform tasks essential to independent living ranging from self-care activities such as bathing, dressing, and feeding, to more complex tasks like cooking, cleaning, or managing medications. We evaluate an individual's current abilities, challenges, and goals and then design a personalised plan that could include skill-building activities, suggesting suitable assistive technology, or recommending modifications to the individual's environment.
Accommodation-related Assessments
Supported Independent Living (SIL) Assessment or Supported Disability Accommodation (SDA) Assessments are conducted by Momentum OTs. These assessments assist to identify specific requirements when considering accommodation options and associated care needs.
Manual Handling Assessments
Ensure safety and wellbeing for both participants and their caregivers during manual handling tasks, such as lifting, transferring, or repositioning an individual, which can pose significant risks if not conducted properly. Our Occupational Therapists analyse various tasks that caregivers or family members may need to perform then provide tailored training based on our findings, ensuring all manual handling activities are carried out safely and efficiently.

FREQUENTLY ASKED QUESTIONS
WHAT IS THE PROCESS?
Submit an online Referral Form and we will be happy to assist.
WHEN WILL I BE CONTACTED?
You should be contacted within 3 business days by our NDIS Customer Service Manager with the details of your Occupational Therapist.
HOW LONG DOES THE PROCESS TAKE?
Once we have assigned an appropriate Occupational Therapist you should expect an appointment for assessment within 4 – 6 weeks, if we are unable to meet this time frame you will be notified.
HOW IS MY PRIVATE INFORMATION USED?
View Momentum OT's Privacy Policy here: Privacy Policy.

OUR NDIS OT TEAM
CONTACT US
P: 0475 000 314
F: 02 8790 6433
Mailing Address
PO BOX 691
Padstow, NSW 2211
CONTACT US
P: 0475 000 314
F: 02 8790 6433
Mailing Address
PO BOX 691
Padstow, NSW 2211
Momentum OT acknowledges the traditional owners and custodians of Country and their continued connection to land, waters and community. We pay our respects to Aboriginal and Torres Strait Islander cultures and Elders past and present.
Copyright © 2023 Momentum OT